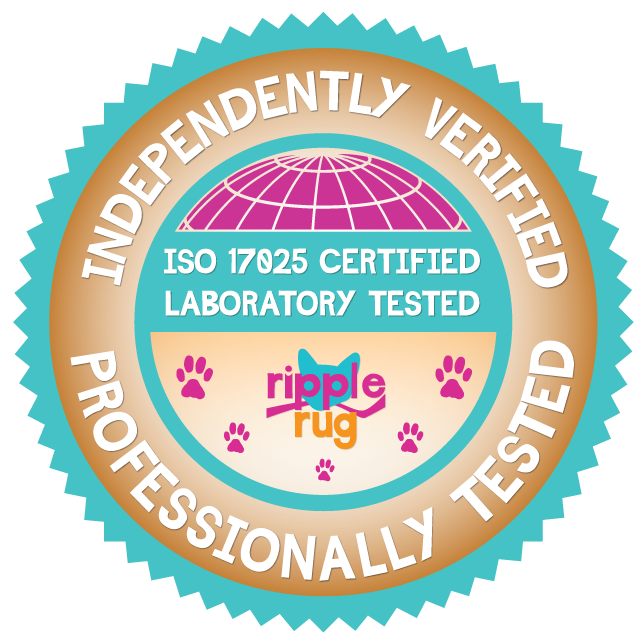 PRODUCT PERFORMANCE
We know that your fur baby plays a significant role in your life. Our kitty cats Yoda & Spock are important to us too. We want to ensure that anything our cats come into contact with is safe, and helps enrich their environment. (That includes the Ripple Rug). For this reason, we've set up some 'product quality' criteria, to make sure that the Ripple Rug is a safe environment for your pet.
Our product materials have been put through their paces. We have worked closely with a professional independent testing laboratory in Georgia to ensure that the Ripple Rug also withstands a range of destructive cat behaviors.
We've put together a list of certified tests successfully attained in a controlled environment…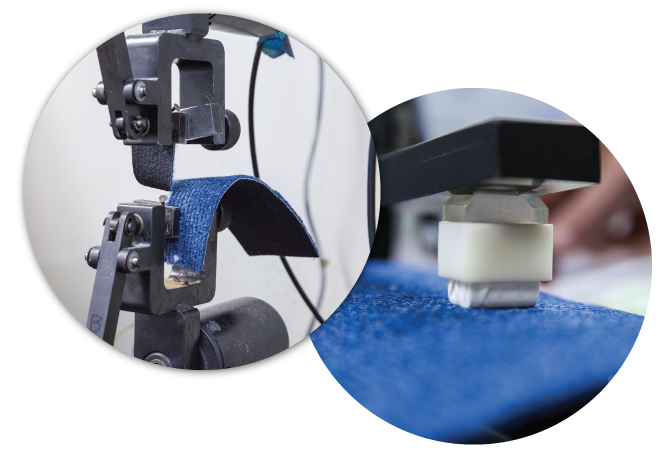 STRONG & COLORFAST



Not only is the carpet very strong, ideal design for pet use, it is colorfast (color will not fade nor rub off), and it will not fray. That means no big carpet crumbs or crazy string unraveling.
TEST:
Tensile Strength ASTM D 5034 Breaking Load
Thickness ASTM D 6988
Tearing Strength ASTM D2261
Rubbing test AATCC 165 Colorfastness to Crocking
AATCC 16 Method 3 Colorfastness to Light
Edge Ravel ASTM D7267
Pilling and Fuzzing Resistance Dupont Random Tumble
AATCC 138 Colorfastness to Shampoo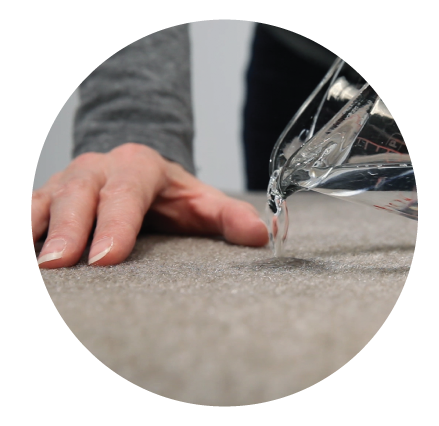 RIBBED NEEDLE-PUNCH CARPET
Practical ribbed needle-punch carpet designed for straight forward cleaning. Easy-to-clean, allowing you to remove yukky goop successfully.
TEST:
Odor Analysis SAE J1351
Carpet Cleaning AATCC 171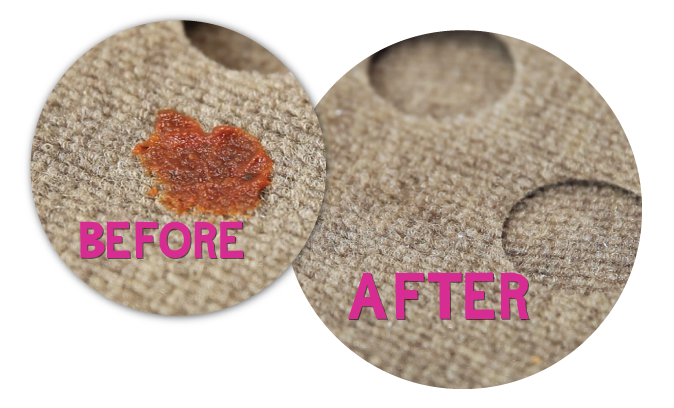 STAIN RESISTANT & BREATHABLE
Carpet fibers allow the rug to 'breathe'. It is stain, mold and mildew resistant.
TEST:
Stain Resistance AATCC 175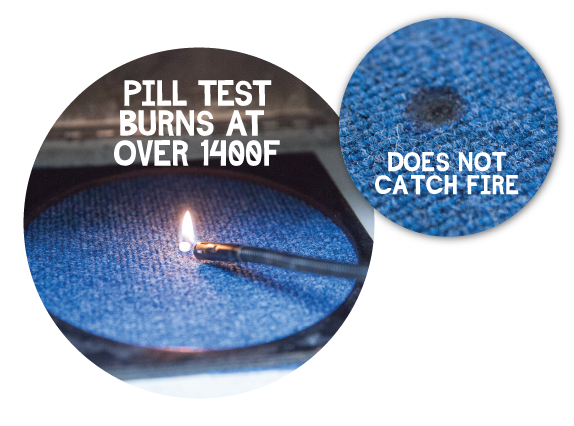 NON-FLAMMABLE
The carpet is non-flammable. (Our burn test involved temperatures of 1,400 degrees Fahrenheit, the carpet did not catch fire).
TEST:
Surface Flammability of Carpet/Rugs (FF1-70) Pill Test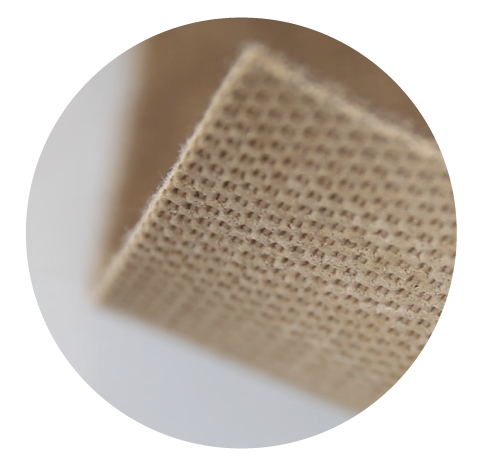 NON-SLIP BACKING



The backing has proven non-slip properties. Tested for hard surfaces and rugs.
TEST:
Backing Non-slip ASTM D1894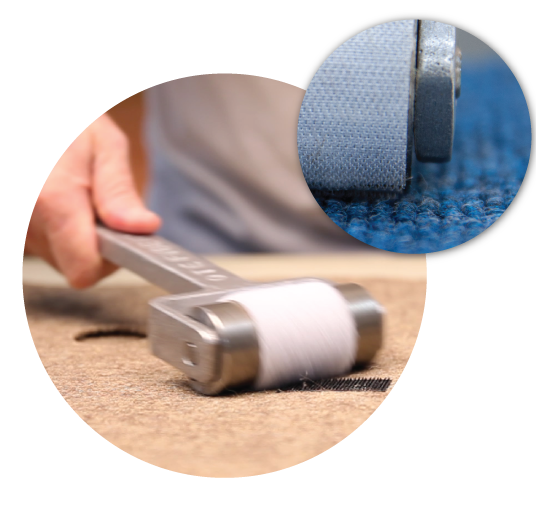 HOOK-TAPE ATTACHMENT



The Hook-Tape rolling test simulates peeling of the Touch-Points, rated for over 1,000 uses. The Touch-Points hold fast, only releasing in conditions of extreme pull pressure (a mechanism to ensure safety release).
TEST:
Abrasion Resistance ASTM D3884
Rolling Test