#RIPPLERUG
SHARE THE LOVE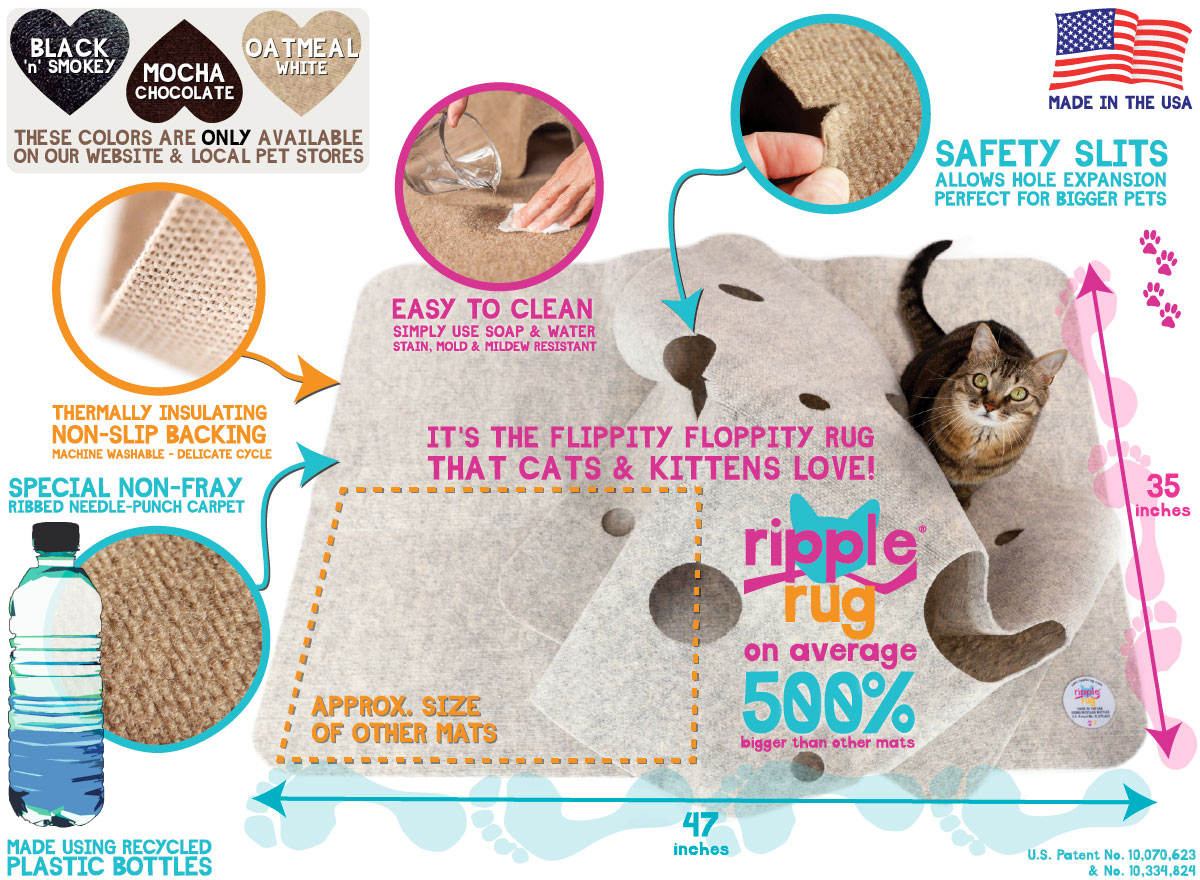 We Want To Help In The Battle Against Covid19
When faced with one of society's biggest challenge of recent times, we at SnugglyCat, decided that we needed to implement modifications to our existing pipelines, in order to be able to produce a range of PPE (Personal Protective Equipment) to help. While we ramp up to manufacture PPE, we've sourced and tested a variety of disposable masks,  for those essential workers and emergency personnel who continue to work in the front-line everyday. Please visit our snugglymask.com website if you wish to purchase masks or to learn more about our efforts.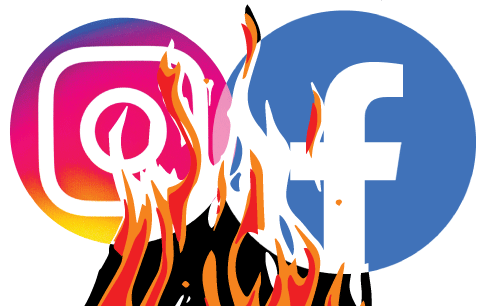 Beware of copycats selling FAKE Ripple Rugs (many of whom are using Facebook and Instagram ads to lure you in). Sadly the 'fakers' are using our pictures, videos and marketing to sell cheaply-made imitations, that may be dangerous to your fur-baby. In several instances nasty rats have taken payment and credit card details from unsuspecting buyers, without ever shipping a product.
If you do see fake ads on Facebook, Instagram or any other Online Advertising please report it to us. If you are the first to report a fake-ad (that we've not already seen), you'll receive a free Ripple Rug from us,  as a thank you for helping us protect our US Invention from counterfeiters.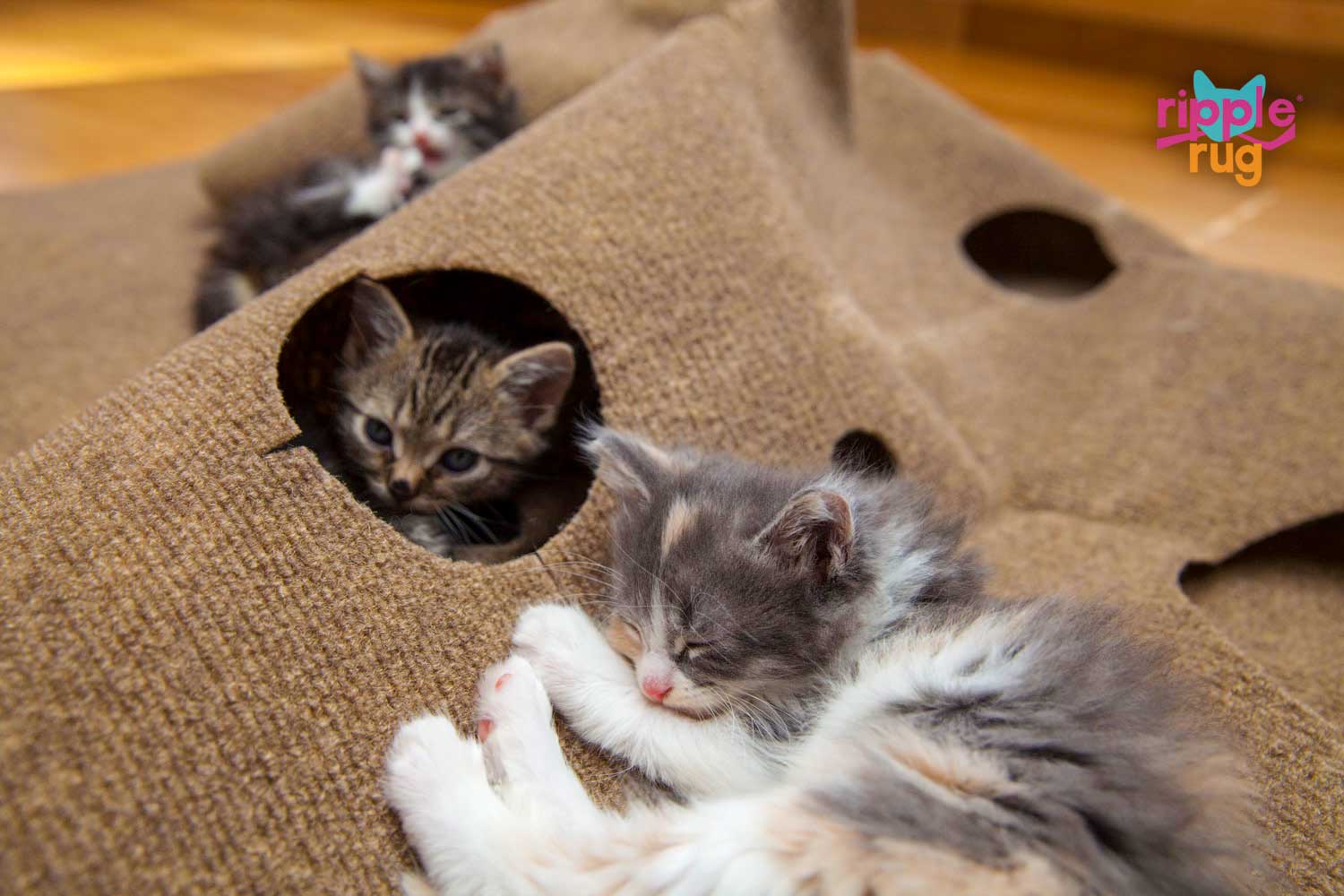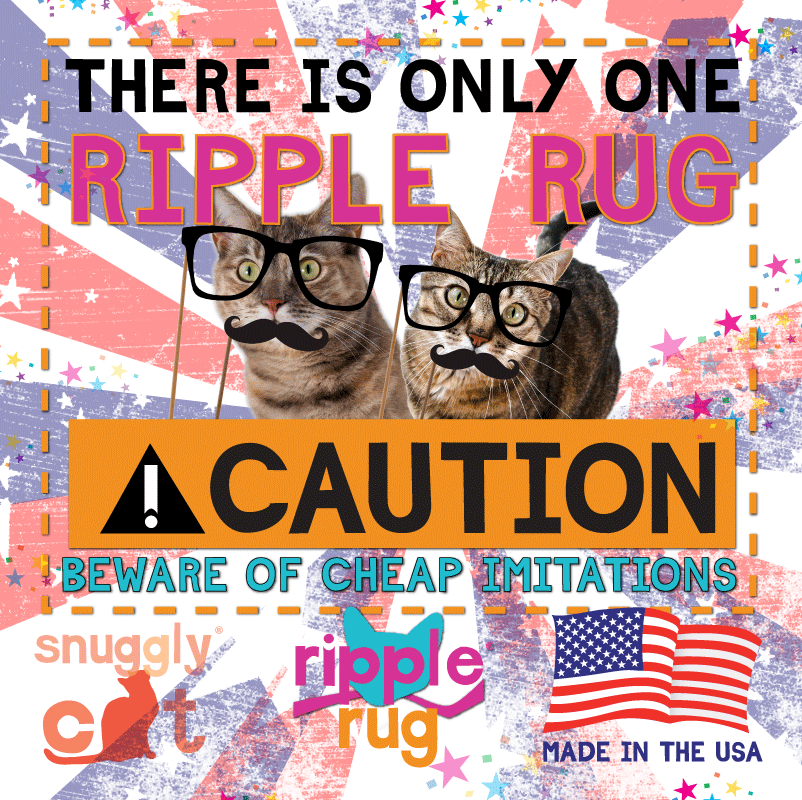 #RIPPLERUG
The Ripple Rug is a Pet Enrichment Toy that Helps Keep Your Furry Friends Happy and Healthy.
The Ripple Rug is Designed to Meet a Range of Natural Pet Behaviors, While Helping Save Your Furniture.
Make a New Play-Space, a Bed, a Scratching Spot or Even a Safe Place for Your Fur Baby to Hide.
Interactive Play has Never Been so Much Fun!