The PURRRfect Way To Keep Your Fur Baby Entertained!
– Make New Ripples & Shapes Everyday –
The Ripple Rug is a Pet Enrichment Toy that Helps Keep Your Furry Friends Happy and Healthy.
The Ripple Rug is Designed to Meet a Range of Natural Pet Behaviors, While Helping Save Your Furniture.
Make a New Play-Space, a Bed, a Scratching Spot or Even a Safe Place for Your Fur Baby to Hide.
Interactive Play has Never Been so Much Fun!
Enjoy Watching Your Kitty Play For Hours – Just As Nature Intended
Helps Satisfy Primal Instincts, Such As Scratching, Stalking, Pouncing, Hiding & Nesting
Provides Safe Environment To Socialize & Play With Others
Built To Last – Strong Yet Cozy – Carpet Fibers Are Perfect For Digging Claws & Collecting Fur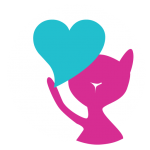 EACH RIPPLE RUG IS MADE USING 24 POST-CONSUMER RECYCLED PLASTIC BOTTLES.
To date we have recycled over 500,000 post-consumer plastic bottles. That means that when you buy a Ripple Rug you are helping prevent plastic bottles from going into landfills or floating in the ocean. Thank you for your support.

purrr…FREE SHIPPING IN THE USA.



We ship to all US states (free shipping in lower 48 states). Now Shipping in over 30 Countries. Your country could be next. Drop us line and we'll do our best to ship to you. Go to cart to check list of current shipping destinations. We offer a range of payment options including PAYPAL.